AK FIRE RETARDANT PLYWOOD
Key Features of Fire Retardant Plywood:

Minimal Spark and Ignition



High Flame Penetration Time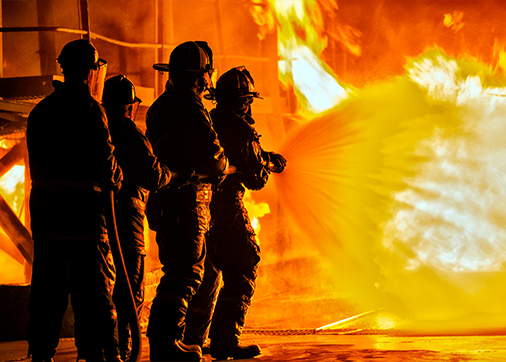 ALL

 

YOU

 

NEED

 

TO

 

KNOW

 

ABOUT

 

AK

 

FIRE

 

RETARDANT

 

PLYWOOD
Plywood is one of the most versatile materials around when it comes to furniture. It has the right combination of rigidity and flexibility, to go along with the aesthetic quality. Its long-lasting nature coupled with its ability to slow the spread of fire makes plywood a big asset.
AK Group's Fire Retardant Plywood provides vital properties to prevent the spread of a fire in its initial stages. Manufactured from carefully selected hardwood, it is consistent with IS 5509 standards. The fire resistance is built up with the treatment of fire retardant chemicals under pressure in a vacuum
Primarily used in public spaces where the risk of fire must be reduced, the AK Fire Retardant plywood is designed to withstand large amounts of heat and slow the burning. The tendency to spark and ignite is minimal. Another vital characteristic is its high flame spread time as well as low smoke generation, allowing crucial extra minutes for an emergency evacuation. Its low flammability resists the wild spread of fire.
Where can I buy Fire Retardant Plywood?
A large range of Fire Retardant Plywood sizes are available at AK/APPLE group. Get in touch now!
What is the price of Fire Retardant Plywood?
Get a quote for your requirements by filling the form.
Is there fireproof plywood?
Fully fireproof plywood does not exist yet. Fire retardant plywood is the best in the market.
What is fire-rated plywood called?
Fire-rated plywood is also called Fire Retardant plywood.
How thick is fire-rated plywood?
The thickness of AK Fire Retardant Plywood ranges from 4mm to 24mm.