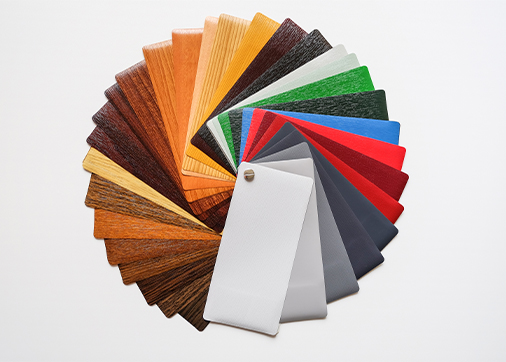 AK/APPLE

 

PRE

 

LAMINATED

 

PLYWOODS
AK/Apple Pre laminated plywoods are manufactured by laminating the best quality high pressure laminates on plywood.
Colour: We offer the entire range from apple lam of 0.7, 0.8 and 1mm laminates.
In addition to this we can press and give any laminates of your choice from any other Indian or imported laminates and can be pressed on any size, thickness and grade available with us.
It is best suitable for all kinds of interior furniture like home, office, retail, laboratory, partitions etc.