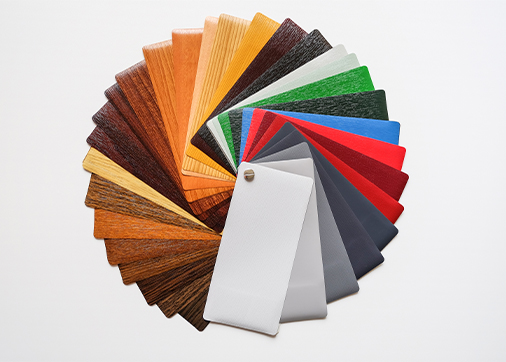 AK/APPLE

 

PRE

 

LAMINATED

 

PLYWOODS
Plywood lamination is a method of permanently joining a number of sheets together using hard pressing machinery and adhesives. To avoid going through this long and meticulous process after the plywood has been installed, pre-laminates have been introduced by most manufacturers. 
AK Group's Apple Ply pre-laminated plywoods are manufactured by using only the best quality high-pressure laminates. We offer an entire range of  0.7mm, 0.8mm and 1mm laminates. In addition to this, we can also make custom laminates of your choice from any Indian or imported laminates.
Key Features Of AK/Apple

Pre-Laminated Plywood
Moisture resistant 

Long-lasting 

Wide varieties  

Resistant to corrosion
Where can pre-laminated plywood sheets be used? 
Pre-laminated plywood sheets are best suited for all kinds of interior furniture in homes, offices, retails, laboratories, etc.
Can pre-laminated plywood sheets be customized? 
At AK group's Apple Ply, we cater to the requirements of our customers by offering them products as per their specifications and desires.