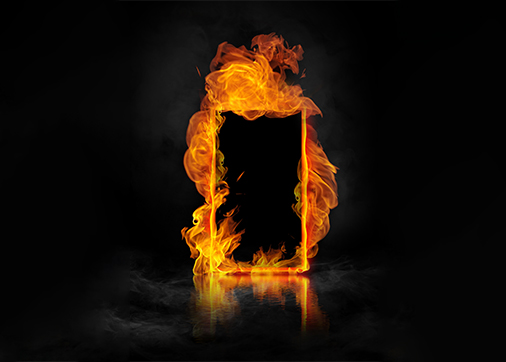 AK/APPLE

 

FIRE

 

RETARDANT

 

FLUSH

 

DOOR

 

(IPIRTI

 

BANGALORE

 

CERTIFIED

 

120

 

MINUTES

 

RATING)
These doors are certified for 120 minutes as per IS 1734 by IPIRTI Bangalore the most trusted govt. organization who is conducting testing activities as per various national & international standards.
The low flammability, low rate of burning and higher flame penetration time gives the occupants more time to escape and this provides the user with a safety and comfort assurance.
Occupants of buildings will get additional peace of mind and protection from fire without compensating the use of green building materials viz wood and panel products.
Some of the features of AK Fire retardant doors are, it serves as a regular door at all times, provide ready egress from a fire area during a fire, inhibit spreading of fire, protect life and property by reducing smoke hazardous etc.
Some of the leading hotels we supplied- ITC GARDENIA-BANGALORE, ITC GRAND BHARAT-GURGAON, TAJ YESHWANTHPUR- BENGALURU, TATA HOUSING PROJECTS -GOA, ITC- BHUBANESHWAR, SHANGRILA HOTEL-MUMBAI, I.T.C. GRAND CHOLA-CHENNAI, NOVOTEL/IBIS –BANGALORE.


Sizes :  As per customer requirement

Sizes : As per customer requirement

ADVANTAGES OF FINGER JOINT: (AS PER BIS SPECIFICATION)
Finger jointing results in higher quality and stronger pieces and components, while dramatically reducing waste in the industry. By using finger joints, it is possible to produce pieces of sawn timber that are made completely of heartwood, knotless and very straight. The most important advantages of finger joint wood are straightness, dimensional stability, and the end product is always of premium quality.
INSTALLATIONS & STORAGE GUIDELINES FOR FLUSH DOOR-
1) Deliver doors to the building site after the plaster, drywall and/or concrete dries.
2) Stacking of flush doors are recommended to be in a horizontal position on a flat floor in a clean, dry, well-ventilated building; the doors shall be kept away from direct sunlight and source of extreme heat, cold or humidity. Do not lean on the doors vertically against a wall or other structure.
3) If the doors are being stored at the job site and not for immediate installation, the top & bottom sides must be sealed.
4) Flush doors should not be trimmed by more than 10mm at any of its edges.
5) Locks should be placed at exactly the place shown by the sticker, immediately after the installation.
6) The gap between the frame and door shall be 3mm.
7) Polish/paint or laminate on door surface is recommended to be on both sides and with same characteristics material only, to avoid warpage later on.